Number 1 specialized cleaning company throughout the Greater Montreal area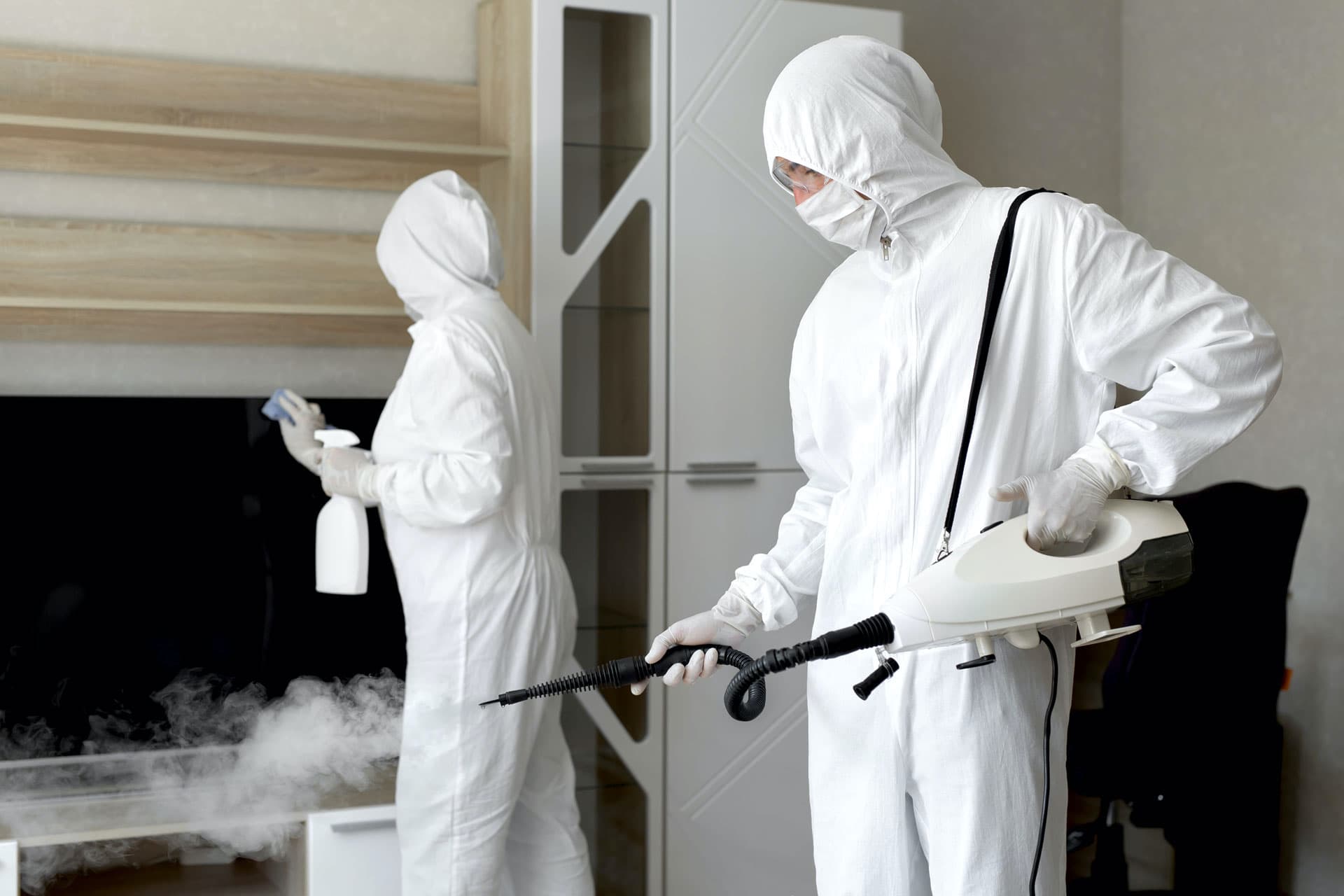 Nettoyage Saphir
Inc. is a family company located near Laval, offering specialized cleaning services to
residential and commercial customers
.
In the business for 25 years, we have
the experience, know-how and equipment
to meet all your needs, from death cleaning to odor treatment, including mold decontamination or squalor cleaning.
So don't wait any longer, if you are in the Greater Montreal area, on the North Shore or on the South Shore, in Montérégie or in the Laurentians, contact us. We guarantee you fast, personalized and confidential service, with a team 100% attentive to your needs.
Our Professional Cleaning Services
At Nettoyage Saphir Inc., we are a team of exceptional cleaning specialists. Therefore, we do not offer simple day-to-day cleaning services. We take on large cleaning jobs that require meticulous attention to detail and exemplary professionalism. Trust us, we can clean any spaces, even extremely messy rooms, and adapt to all situations.
We offer the following services to residential and commercial customers in the Greater Montreal area:
Call or text us today at (514) 641-0845!
Why choose us for your specialized cleaning?
Experienced professionals: Nettoyage Saphir Inc. is a family-owned cleaning company that has been offering its services for 5 years, but has 25 years of experience in the field of specialized cleaning. These years have allowed us to develop our expertise so that we can now offer high-end services with high-performance products and equipment.
Free quote: Do you want to compare the prices of various companies before making your choice? No problem, we will provide you with a full estimate completely free of charge, even if it means that we have to come to your home or business to assess the extent of the cleaning work to be done.
Fast support: With a dozen workers on the road and a service offered 24/7, our services are a proof of a rare efficiency! All you have to do is to contact us, and we will intervene as soon as possible for a specialized cleaning in Montreal or Laval, on the North Shore or on the South Shore, in the Laurentians or in Montérégie.
Personalized service: At Saphir Cleaning, we are a deeply human company, where each client is treated with all the respect they deserve. By requesting our services, you will be surrounded by empathetic and attentive professionals, who will take care to fully understand your needs in order to better meet them.
"Excellent company, I highly recommend it,"
Contact Our Professional Cleaning Specialists
Are you looking for discreet and efficient professionals for specialized cleaning? Whatever your needs and your situation, Nettoyage Saphir Inc. is the company for you!
For any information or quote request, do not hesitate to call us or to text us now at
(514) 641-0845
. You can also send us an email by filling out the form below.
We will be delighted to inform you and share our expertise with you, whether you are in Montreal or Laval, on the North Shore or on the South Shore, in Montérégie or in the Laurentians.
5 branches to serve you
Mirabel – Terrebonne – Rosemere – Montreal – Monteregie
Residential, commercial, industrial & institutionnal